TAKE A WALK ON THE BEACH
Along the shoreline — that razor's edge between ocean and land — is the magical, musical world of KDAB Radio — a place where you don't come to get lost in the music — instead, you listen to find yourself, and connect to something greater than yourself. Affectionately described as "Sanddab Radio for your Central Coast listening pleasure" — we subscribe to the "catch & release" policy, which encourages you to listen a while, find inspiration, and then go out into your life and spread love and peace everywhere. Sometimes it's going to get loud, sometimes it will be softer, but one thing is for certain, KDAB Radio presents music as the beautiful language of sound, a language with the unique power to connect, to nurture, and to heal.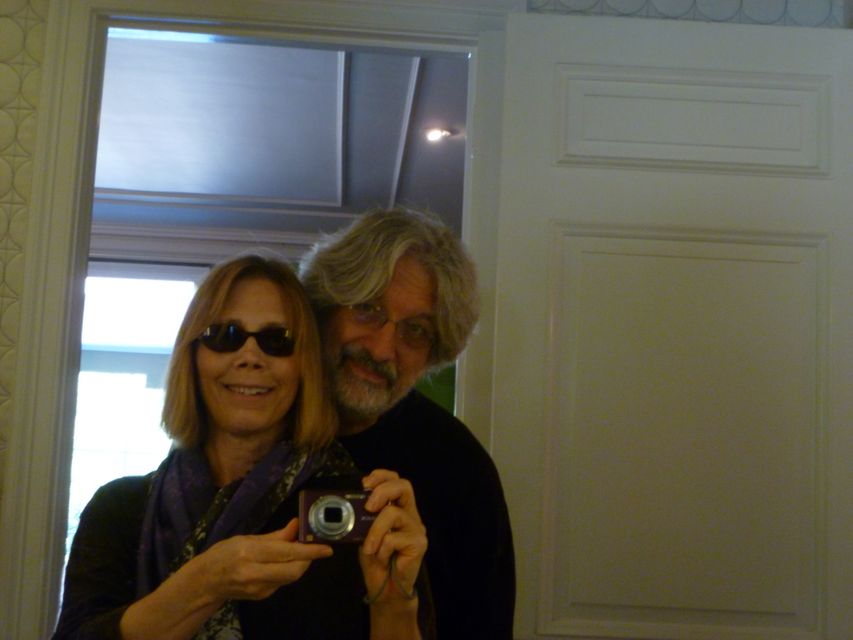 KDAB Radio is produced by, and reflects the core creative/production team of Jack Tossman & Susan Tossman Blue — and their company, Jack Tossman Communications, Inc. — now in their 40th+ year of providing exceptional professional sound services to the entertainment, creative, theatrical, & corporate industries. Through the union of their hearts and combined talents, their mission is to provide uplifting and enlightening innovative sound production and multi-media services, resulting in compassionate content, positive connections, and peaceful awareness in the world.
Once Upon A Time . . . A Bit Of Our History (where we talk about ourselves in 3rd person for a Moment)  :-)
The genesis of our creative collaboration goes back to the early 1960's —
While attending high school in Germany, Jack produced a live radio show on AFN-Frankfurt, which sparked a lifelong passion for all aspects of broadcasting. Returning to his native Los Angeles to attend college, he studied telecommunications, became the campus sound tech, & produced several radio shows that aired in the LA market. By the time he moved to the Bay Area in the late 60's to work as a disc jockey at KOME & KSJO, he had already spent a year as a DJ at KIFM-Bakersfield. Following several magical years in FM radio, he decided to make the switch to professional music recording, TV, and film production by going to work for the master of space & time — the late, great Leon Russell. Over the years, his career as a Sound Engineer in the entertainment industry has flourished — he has worked as the head of audio production for countless TV shows, films, and records, with some of the greatest performers and producers in the world . . .

A native hoosier — Susan has, since early childhood, pursued her passion & gift for writing — particularly playwriting — which she studied at Indiana University. She received the Kennedy Center's ACTF award for her original one-act play, Woman and A Cat, in 1980. Wishing to expand her horizons, stretch herself artistically, and gain experience in life, she moved to Savannah, GA, where she met her soulmate, Jack. She moved to Los Angeles to be with him, and they created their company, Jack Tossman Communications, Inc. Their respective unique talents — working in perfect complement — have been, and continue to be, the extraordinary formula for delivering the highest quality of service to countless clients for 40+ years. True to their title, as a "communications" company, Jack Tossman Communications, Inc. has been involved in every aspect of the word — from one camera/one mic head shots, to producing records, to live international broadcasts with 2-way communication in multiple languages, to events of epic proportions.

Today, still driven by the very childhood passions that originally guided them, Tossman & Blue continue to widen the scope & depth of their abilities — always working to encompass ever-changing forms of communication, production & technology. And, it all began with a mutual love for sound — in fact — the music you are listening to on KDAB Radio comes from their personal "jukebox" of collected and much loved music from the past 40 years.